Consider your ways and Put God First – Man lives in abundance yet finds it difficult to do the little things for God or His House or His People. What kind of man are you?
Everyone is rich and has abundance in something no matter how wealthy or wretched they may appear. "We are all rich in one way or the other. Some are rich in wealth, health, with Love ones, etc. There is always something we have in abundance than someone and it means we are rich in it." – Josephine Lawer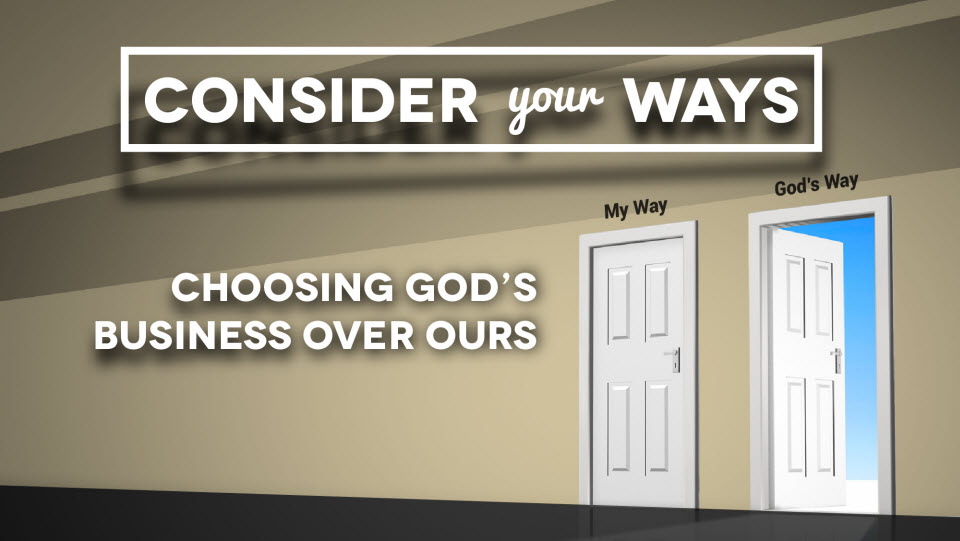 " Is it time for you yourselves to dwell in your paneled houses, and this temple to lie in ruins?" Now therefore, thus says the Lord of hosts: "Consider your ways!' Haggai 1:4-5
Consider your ways and Put God First: The people were asked to mull over their habits and activities and to ask whether their attitude was sensible before the Lord.
The poor and the rich alike complain as to numerous reasons why they cannot commit to building the ruined temple(affairs of God and things that needs our services and time).
What are your reasons as His temple still lies in ruins? What excuses are you giving this time why you cannot Put God First? For how long would you complain of not having enough time, resources and the likes? Job excuse? Boss excuse? Parents Excuse? Spouse Excuse? or may be you are just an ingrate or lazy! Consider your ways and Put God First.
Prayer;
Dear LORD, Let your Spirit lead me to search myself and put to order your things as first priority in my life.
Amen.
Also read;
Find God Today!
Guard your Faith
Should I continue to Sin because there is Grace from God?
Do not Abuse the Mercies of God!
Set up your mind as a Conqueror
Connect with the AFROSAGES on FACEBOOK and TWITTER.
(Visited 5 times, 1 visits today)